UI Engineering / Front-end, Responsive Single-page Applications, Node.js, Ruby on Rails deployed in AWS
We build SaaS platforms and enterprise-grade software/web applications, do staff augmentation and support
This is how
we function.
Speed & Function is an enterprise-grade web application development company founded in 2006. We focus in UI engineering / front-end and SaaS platform development. Based in Philadelphia, Pennsylvania, we have a proven track record of delivery, having released over 200 applications and websites utilizing Agile methodology / Scrum framework. "Speed" in our name stands for performance.
Our team of
professionals:
meet our entire team
Irina Abramson
Co-founder and CEO
Peter Erickson
Business Development Director
Dynamic front-end / single-page applications (AngularJS, Ember.js, React, Vue)
Responsive and adaptive design implementation
SVG graphics, data visualization, animations - building Flash-like experience compatible with all mainstream browsers and devices
Custom asset libraries and open source UI library implementation
Video and audio players, HTML5 banners, and anything else that requires expertise in HTML5, CSS, and Javascript
Best practices in accessibility, SEO, and usability.
Full stack software engineering, which includes the following practices:
"Highly professional and responsive team that uses effective processes, tools, technologies and experience to deliver on a variety of needs. Very capable of acting as an extension of your team or as a fully functional group to give all your needs."
Greg Picarelli, Principal of Technology, Intuitive Company
Our Process: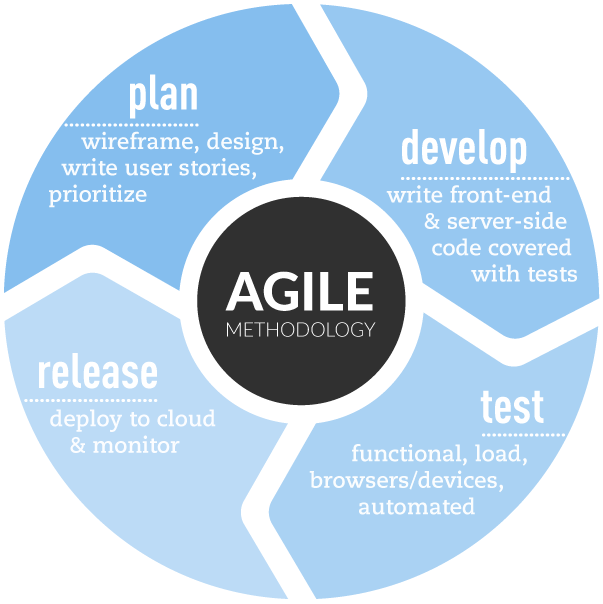 We're ready to get started.
Are you?